List of Indian Newspapers – English Newspapers in India
In this post, we list All Indian Newspapers Online and news sites here for all users. here you can find all Indian Newspapers Online on one page. I hope this is helpful for you.
Indian Newspapers by Language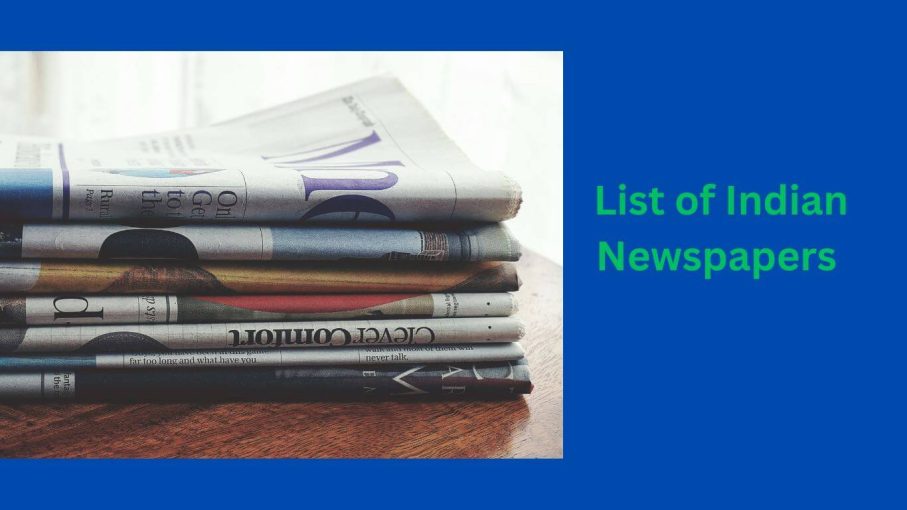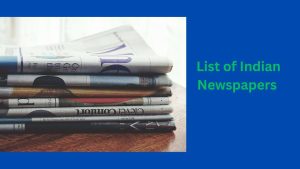 List of Indian Newspapers in English
It is one of the best-selling English-language newspapers in India. Times of India is owned by The Times Group.

One of the most widely circulated Indian newspapers.

One of the Leading newspaper in English-language.

Indian Express was founded in 1931 and owned by the Indian Express Group.

The English language daily newspaper published from Delhi, Lucknow, Bhubaneswar, Dehradun, Kochi, Bhopal and Chandigarh.

Leading English newspaper based in Karnataka. Deccan Herald printed in Bangalore, Hubli, Mysore, Gulbarga, and Mangalore.

It is Popular newspaper based in Kolkata, India. The newspaper owned by the ABP Pvt. Limited, and was founded in 1982.

The English-language broadsheet newspaper published in Mumbai, India. The newspaper owned by the Diligent Media Corporation.

The South India's most widely read newspaper. The newspaper owned by the Deccan Chronicle Holdings Ltd.

It is India's global newspaper published from Delhi, Kolkata, Mumbai, and London, UK.

The Largest business & financial newspaper in India. The newspaper published by Bennett, Coleman & Co Ltd.

Indian daily business newspaper. The newspaper published in English and Hindi.


The daily English-language newspaper published by Express Publications (Madurai) Ltd. The newspaper printed in Tamil Nadu, Andhra Pradesh, Karnataka, Kerala, and Orissa.

This is National business newspaper in India. Main distribution area of the newspaper includes Ahmedabad, Bengaluru, Chennai, Chandigarh, Delhi, Kolkata, Mumbai, and Pune.

The Daily broadsheet format newspaper published from major north Indian cities Bathinda, Chandigarh, Dehradun, Jalandhar, and New Delhi. The newspaper was first published in 1881 in Lahore, Pakistan.
Andaman and Nicobar Islands newspapers


East India newspapers



North India newspapers
Jammu and Kashmir, Himachal Pradesh, Uttarakhand, Haryana, Punjab, Delhi, Chandigarh, Rajasthan, Uttar Pradesh, and Madhya Pradesh.




Northeast India newspapers
Arunachal Pradesh, Assam, Manipur, Meghalaya, Mizoram, Nagaland, Sikkim, and Tripura.



South India newspapers
Andhra Pradesh, Karnataka, Tamil Nadu, Telangana, and Kerala.



The one of the English language evening daily newspaper published in Chennai, India. The newspaper was founded in 1982.
Western India newspapers
Here list Gujarat, Maharashtra, Goa, Daman and Diu, and Dadra and Nagar Haveli.




Indian news agencies
One o f  Leading news agency in India.
Asian News International (ANI)
In this last section, we finish this post here, Our All information is  genuine but not guaranteed. Enjoy your life .Thanks for staying with us.