Daily Ittefaq (দৈনিক ইত্তেফাক) Bangladesh National Newspaper
The Daily Ittefaq (দৈনিক ইত্তেফাক) is one of the most famous Bangladesh National Bangla Newspaper. Read Dainik Ittefaq recent Bengali language news headlines, all Bangladesh newspaper, bd news from true portal. Ittefaq is the oldest and most distributed newspaper of Bangladesh, It founded in 1953 and the first production date December 24, 1953.
Daily Ittefag is one of  the daily printed newspaper with Bangla language, it has an English version, and an ePaper called e ittefaq. Anwar Hossain Manju is the editor of this immense newspaper. People love this newspaper for it's contentious and human right news.
 The Daily Ittefaq Online Newspaper Bangla Version
If you want to read Daily Ittefag Bangla Newspaper via online.Then click on links or Logo of newspapers.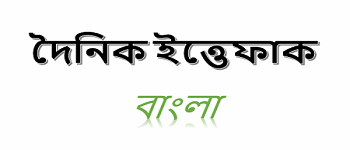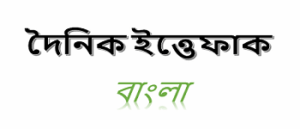 Ittefaq provides all of the modern daily newspaper conveniences such as – Districts news, live sports update,technology, education and learning, Probas, entertainment,economical,commercial,political and general, law and lawyer,automobile, finance and banking and other 24/7 live online. Ittefaq listed in the top 10 national newspapers in Bangladesh. Locally or worldwide it is the same popular newspaper to people. The western journalist circulates new on their website about Bangladesh based on a national daily newspaper in Bangladesh.
Also Read Daily BD Newspaper
Dainik Ittefaq Online Newspaper English Version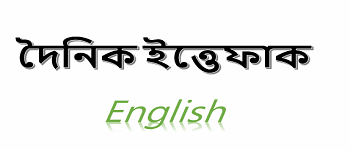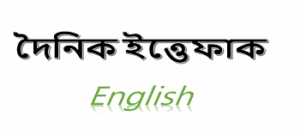 This is the English online version of the Ittefaq Newspaper. It obviously crops Editorial News, Business, Culture,technology,world news, health, Politics,sports, and National etc.
Bangladesh Ittefaq ePaper(e Ittefaq)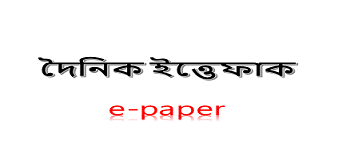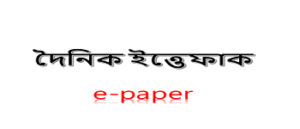 It is the online version of a daily printed National newspaper.e Ittefaq is an Ittefaq ePaper. Here you can read the same copy of the dainik newspaper flush can able to print the specific page.
Visit other ePapers Of Bangladesh
Tareen Hossian is the publisher of this newspaper. The proprietor of this newspaper is Ittefaq Group Of Publications Ltd. Head Office in Karwan Bazar, Dhaka-1215.
Also, this most widely held ittefaq news portal offers an online version of daily BD news portal and e-news (e-paper) portal on their website. If you have an android or iOS mobile phone, you can Download and Install most popular app from various digital mobile platforms. you can find their app on Google Play Store, Windows Phone Store, iOS (App Store).
So, If You Have Any analysis about this piece. Don't Forget To Contact me via contact option. I hope this article will very helpful to you for knowing about Daily Ittefag bangla Newspaper Thank You.