List of Austrian Newspapers Online
In this post, we list All Austrian Newspapers Online and news sites at here for all users. here you can find all Austrian Newspapers Online on one page. I hope this is helpful for you.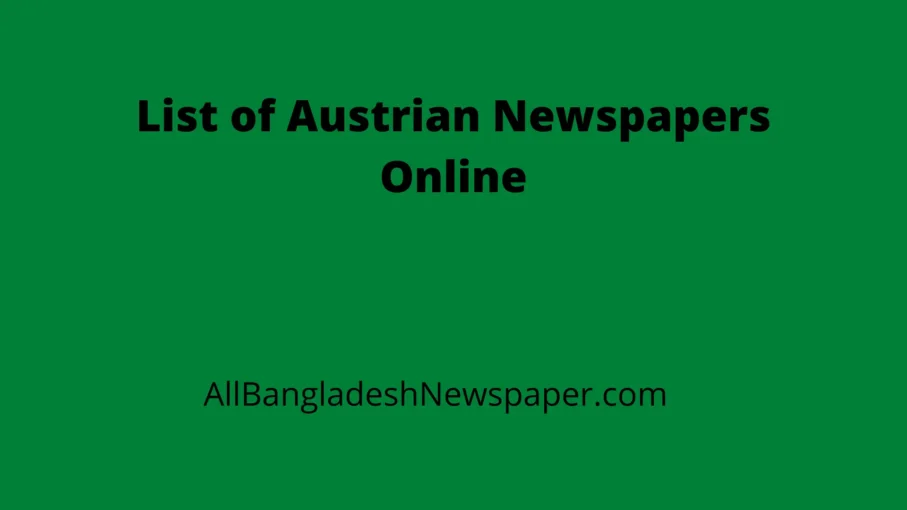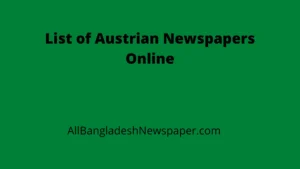 Austrian Newspapers and News Sites
One of the most widely circulated newspapers in Austria. The newspaper was established in 1900 and published in German-language.
one of the Leading Austrian newspaper published Monday-Friday by AHVV-Verlags-GmbH.
Popular Austrian regional newspaper published in Graz, Styria.
 national daily newspaper in Austrian
An Austrian newspaper based in Vienna.
One of the Daily newspaper based in Linz. Local edition of the newspaper also published from Steyr, das Salzkammergut, Mühlviertel, Wels, and das Innviertel.
Austrian Most popular daily newspaper published in Vienna. The newspaper published by Styria Medien AG.
Leading daily broadsheet format newspaper published in Vienna, Austria.
Daily newspaper based in Tyrol and owned by Moser Holding. Regional edition of the TT printed in Tyrol, Landeck, Kitzbühel, Schwaz, Reutte, Kufstein, Innsbruck, and Imst.
One of the Daily newspaper popular in the province of Salzburg.
Austrian business daily.
Popular Austrian daily newspaper. The Wiener Zeitung was founded in 1703. Wiener Zeitung is one of the oldest newspapers in Europe.
Falter (Vienna, Styria)
Austrian Popular weekly newspaper.
Most popular Regional Newspaper printed and distributed in Styrian Salzkammergut.
Historical Austrian newspapers.
Association of Austrian newspapers.
In this last section, we finish this post here, Our All information is  genuine but not guaranteed. Enjoy your life .Thanks for staying with us.
Popular Searching Keyword